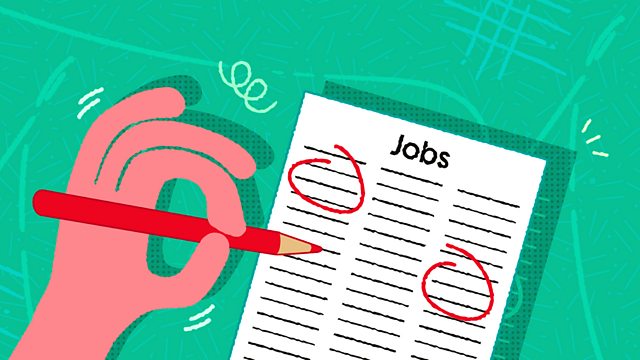 With the country's top employers increasing their graduate recruitment by 4.3% this year, applying for your first job after university can swiftly become a confusing and overwhelming experience. We have all dreamt of the perfect graduate job, but when reading through a myriad of wordy job applications, it can be difficult to envision which roles and companies are more fitting to our personalities and skill sets. To help, Albany Appointment's expert recruitment consultants within the B2B events and conferences sector have collated their professional knowledge to create a list of five things that you should consider when applying for a graduate job:
1. Are your salary expectations realistic?
While a graduate job offering a £40K salary, plus commission sounds incredible, unfortunately, it is rarely offered by employers. Although it is wise to seek a salary that reflects your academic and professional achievements, as well as your acquired skills, you must measure your personal expectations against the average starting salary within your chosen field and industry.
Often, the job specification will indicate a salary band for the role, but as a graduate, it can be difficult to know if this is aligned with what you should be earning. At Albany Appointments, we place graduates in conference production, marketing, event management, and sales jobs within the B2B events and conferences sector. Below, we have listed the average starting salaries for events and conferences, to guide those seeking one of these roles:
B2B Conferences and Events Average Salaries*
*For more information on what these roles entail, please click on the relevant role
Another important thing to consider is what the company can offer you alongside your basic salary. Our clients often consolidate the proposed basic salary with other benefits, such as such as profit share, commission, bonuses or salary reviews. This is to say that a job should not be disregarded on the sole basis of its basic salary.
2. Which skills do you have and how do they relate to the job specification?
While you are probably looking for a great employer that can work with you to achieve your career goals, employers are in turn seeking an excellent candidate who demonstrates promise to make a valuable contribution to the company. As you read through the job specification, state aloud your academic, personal and professional experiences, which match the requirements outlined.
When applying for a conferences and events job, there is no such thing as no experience. If you have not yet gained any professional experience, then don't disregard your dissertation, group work or presentations, which have provided you with a wealth of transferable skills. Our clients within the B2B events and conferences sector highly value candidates with research, language, communication and logistical skills, all of which can be gained through various experiences at university.
However, remember that all skills, experiences or achievements stated in your application must relate back to the job specification and meet the requirements of the role.
3. Is the location suitable for you?
It may seem like a minor issue now, but we cannot stress enough how important it is to be realistic with yourself when considering, 'location, location, location'. The job description may make the job seem perfect, however, you must make sure that you find out how you would commute to work if offered the role. Chances are that if it would take you 2 hours, with 4 national rail changes, it's going to be a nightmare during rush hour. Not only will it cost you an arm and a leg, but long commutes are proven to have a negative impact on your personal wellbeing.
4. What do you want to achieve in the long term?
Start to consider in depth whether the role you're applying for can help you to achieve your career goals. For example, if it is your aim to work and travel, then we recruit for companies such as Informa that offer work abroad, or opportunities to attend the international conference that you marketed. Alternatively, if you are entrepreneurial-minded, then we also have clients such as FC Business Intelligence, who teach you how to run your own business, as part of your conference production training. Due to the variety of opportunities available for graduates, it is important to read through the job specification to be aware of whether training and career progression will be offered to you.
5. Can you see yourself doing this job everyday?
It is very easy to get caught up in the process of applying for a job, without truly considering whether you will enjoy it. For most graduate roles, you will be working 5 days a week, longer hours than you are used to, with challenging projects and for the first time, you will only have an average of 28 days of holiday each year. These are all major adjustments for any recent graduate, and giving up your time will only be worthwhile if you and the company are a right fit for each other.
Luckily, at Albany we offer a service-focused recruitment consultancy and have a range of live graduate jobs within B2B events, conferences and exhibitions, that we are happy to match you with. If you are looking for a job within B2B events and conferences, then please call now on 020 3874 3740 or register with us online.